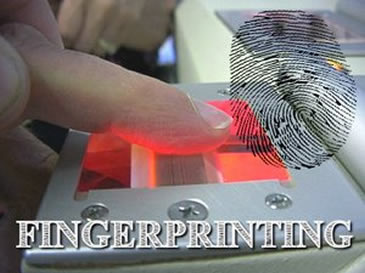 FINGERPRINT PROCESS - MORPHO TRUST

New Fingerprinting Fee
Effective 07/01/2020

WHO MUST BE FINGERPRINTED? Per the requirements of Part 87 of the Regulations of the Commissioner of Education, the following situations are required for fingerprinting for employment in public school, charter school or BOCES:

The term of employment is greater than five days,

The employment involves direct contact with students under the age of 21, as determined by the employer.

A complete chart of required fingerprinting is available in the Human Resources Office.

FINGERPRINTING PROCESS:
1. To schedule your fingerprint appointment contact Morpho Trust by going to their website at http://www.identogo.com and clicking on New York State on the map, or call 877-472-6915.

2. Provide the unique identification number (ORI Number) when prompted. This unique number is "14ZGR7".

3. You must have two (2) forms of identification - at least one must be a photo identification. Only original documents will be accepted – no photocopies. It is recommended that you provide identification documents with the same name to avoid any delay in the fingerprint process.

Acceptable Photo Identification Documents

U.S. Passport (unexpired)

Permanent Resident Card

Alien Registration Card

Unexpired Foreign Passport

Driver's License or Photo ID (issued by U.S. State or Territory)

U.S. Student ID Card with photo (High School or College)

Unexpired Employment Authorization with photo (Form I-766, I-688A or B)

Photo ID Card issued by Federal, State or Local Government

Additional Identification Documents

Voter Registration Card

U.S. Military Card or Draft Card

Military Dependent's ID Card

Coast Guard Merchant Mariner Card

Native American Tribal Document

Canadian Driver's License

U.S. Social Security Card

Original or Certified Copy of a Birth Certificate issued by authorized U.S. agency with official seal

Certification of Birth Abroad (Issued by U.S. Department of State)

U.S. Citizen ID Card (Form I-197)

School Record or Report Card (only acceptable for applicants under the age of 18)

Clinic, doctor or hospital record (only acceptable for applicants under the age of 18)

4. The fingerprinting fee is approximately $102.00, which is payable with a credit card at the time of scheduling, or on site at the time of your fingerprinting appointment with cash or check only (e.g. personal, certified or bank check, or money order made payable to "Morpho Trust USA"). If you want to pay by credit card, the fee must be paid online or over the phone in advance of your fingerprint appointment.

5. You will be provided with the Enrollment Center location for your fingerprints upon completion of the registration process.

If you have any questions, please contact Heather Saltsman, Personnel Clerk - GST BOCES Human Resources Office, 607-739-3581 x2290.