Science Center is looking for an organized, detail-oriented worker to process kits in our warehouse. Great part-time employment opportunity at peak seasons of production supporting science instruction in districts. Apply:
https://gstboces.recruitfront.com/JobPosting?JID=38249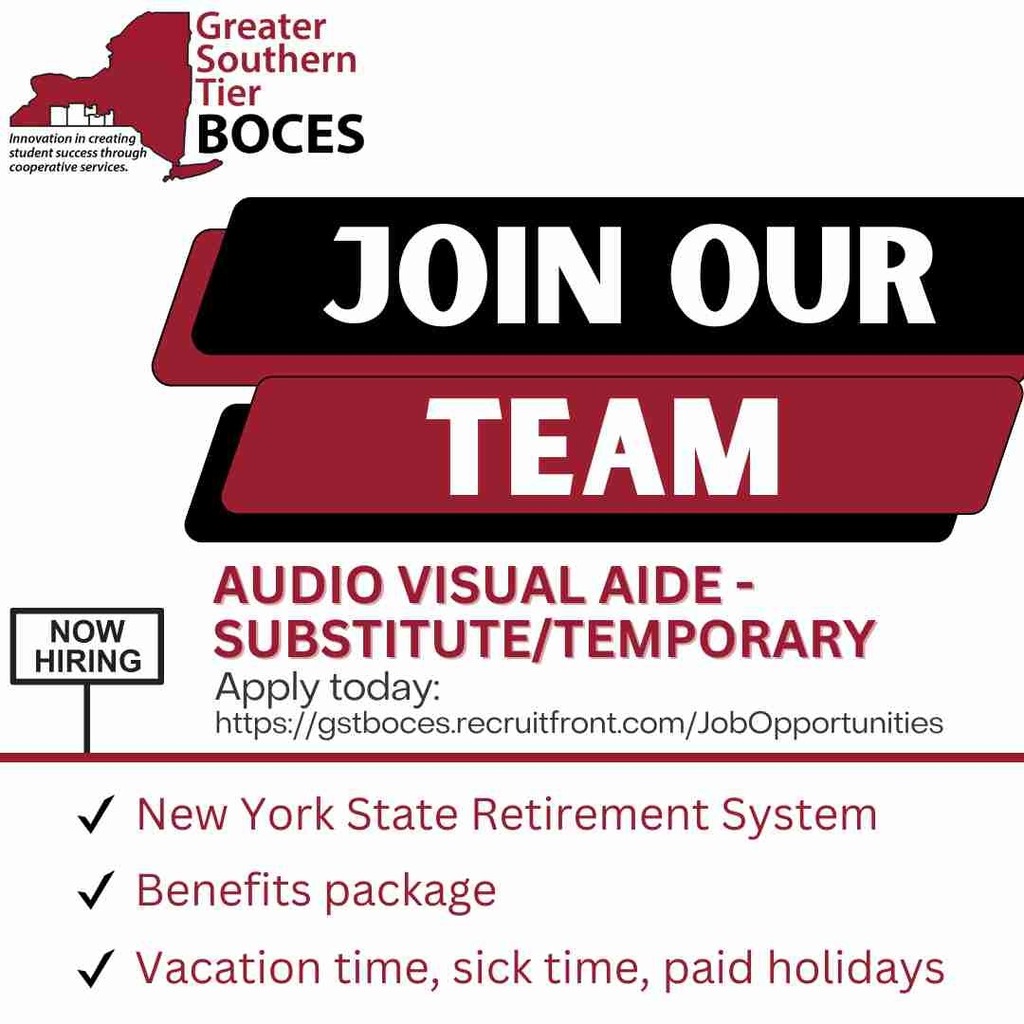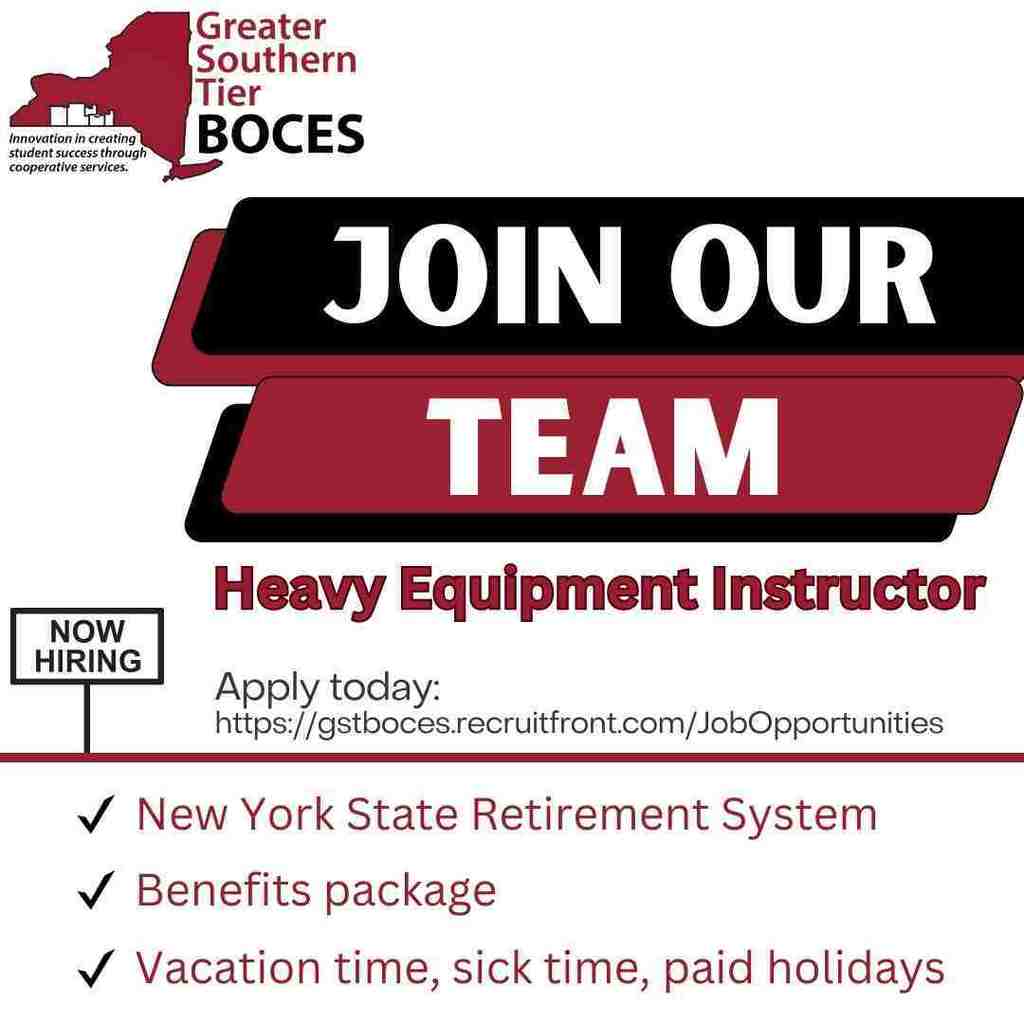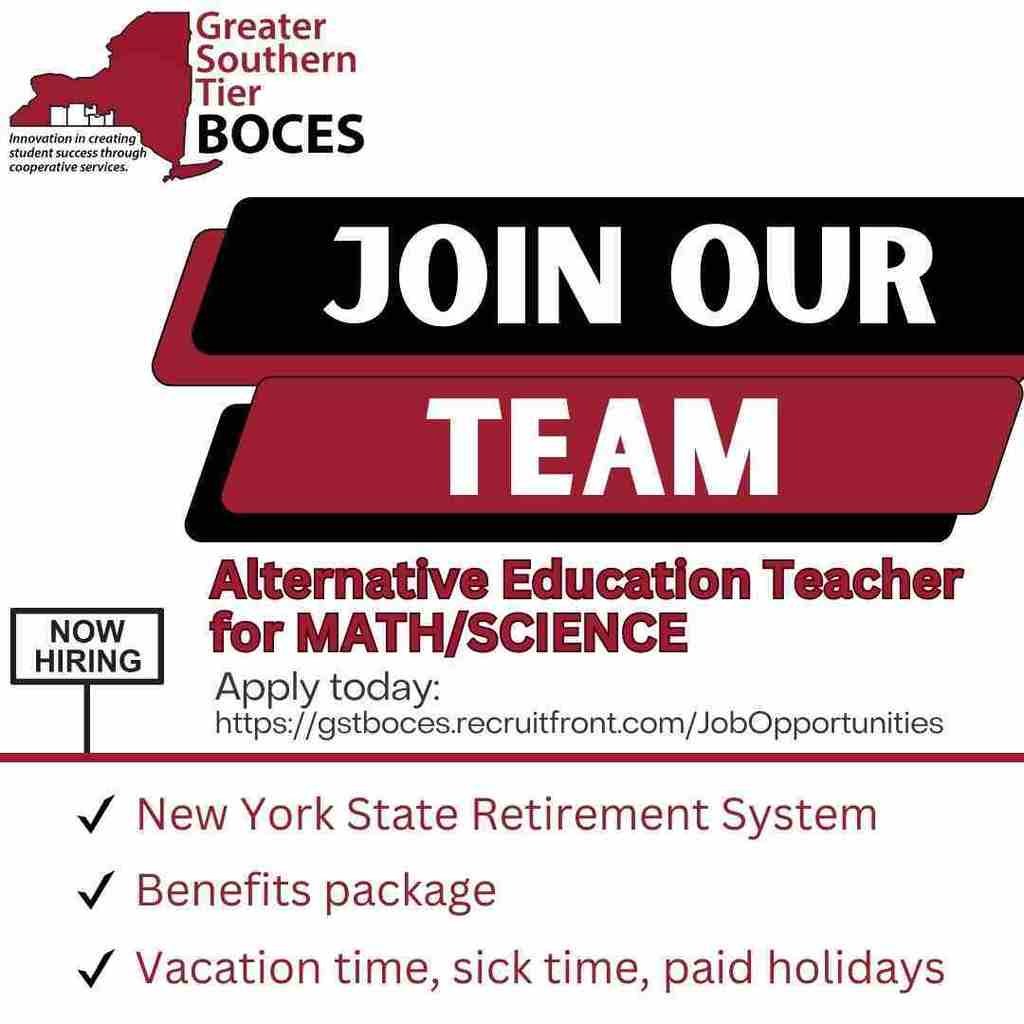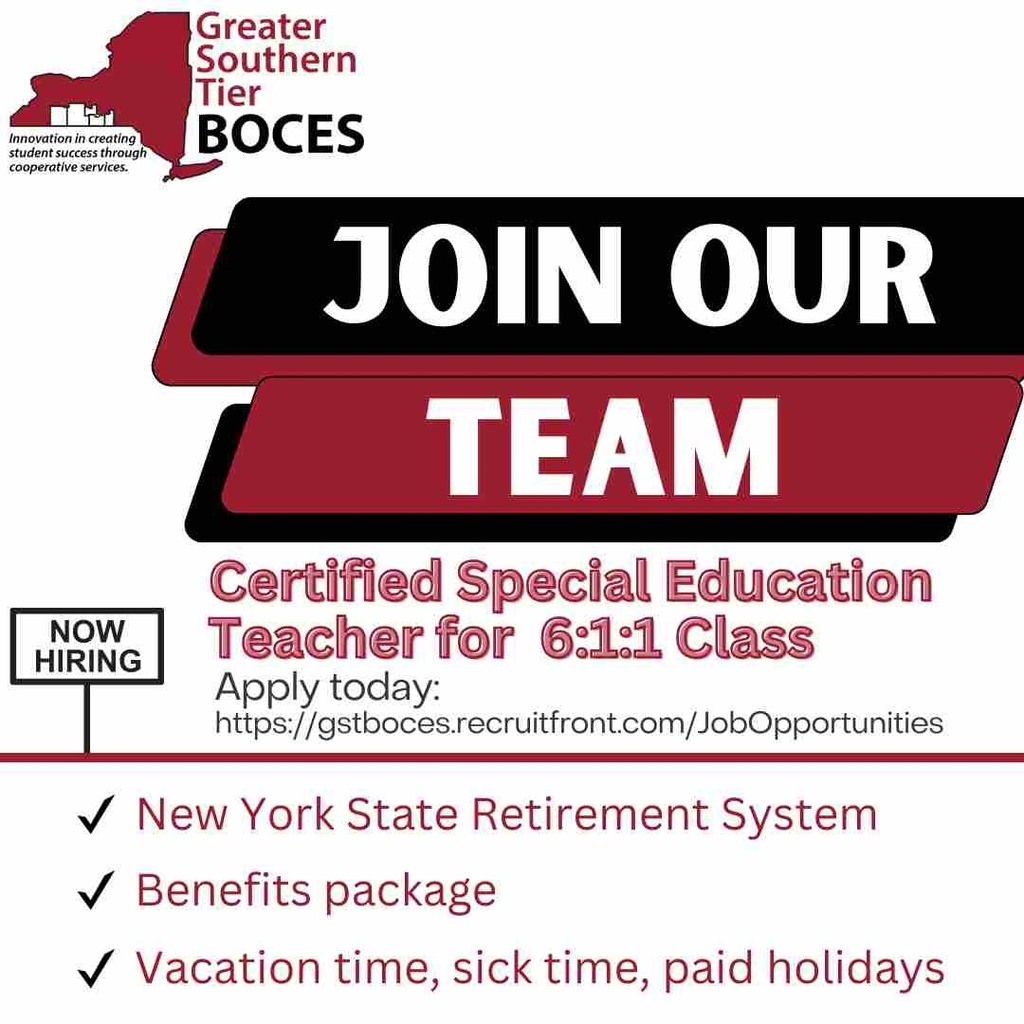 STEM Academy cohort 8 is building relationships and leaning into challenges at Summer Bridge. #PROUDTOBEGST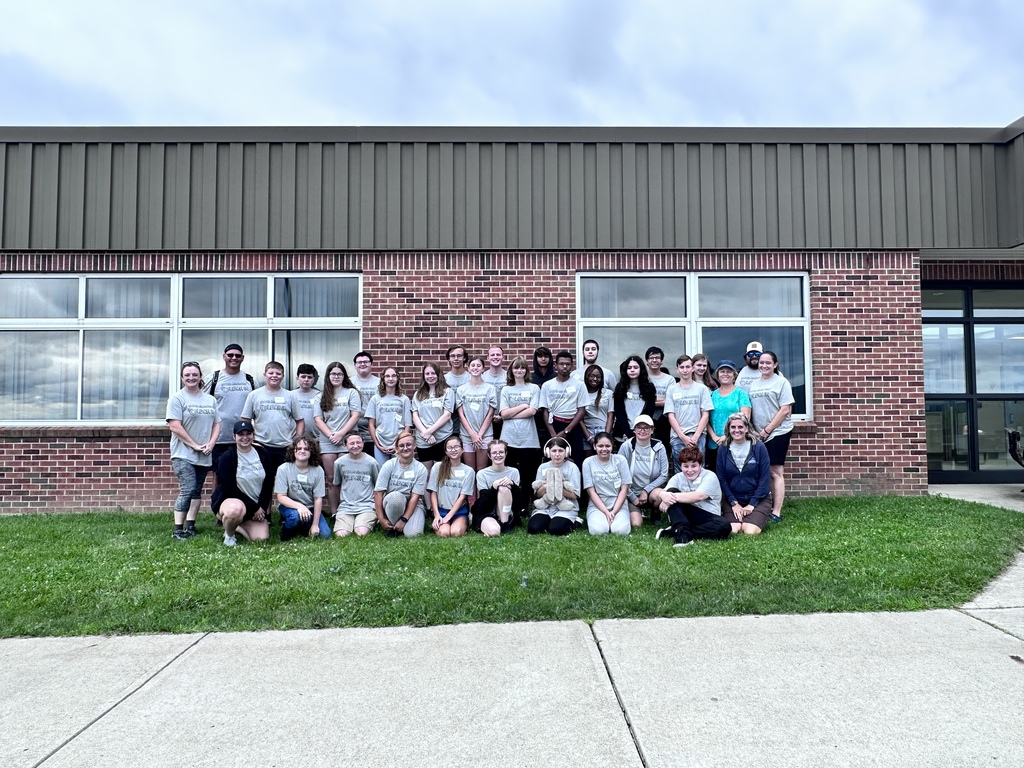 STEM Academy Summer Bridge, a yearly summer experience for incoming Chapter 1 students, is designed to introduce students to their new cohort & STEM Team, orient to STEM expectations, increase positive strategies that promote success at STEM Academy. #PROUDTOBEGST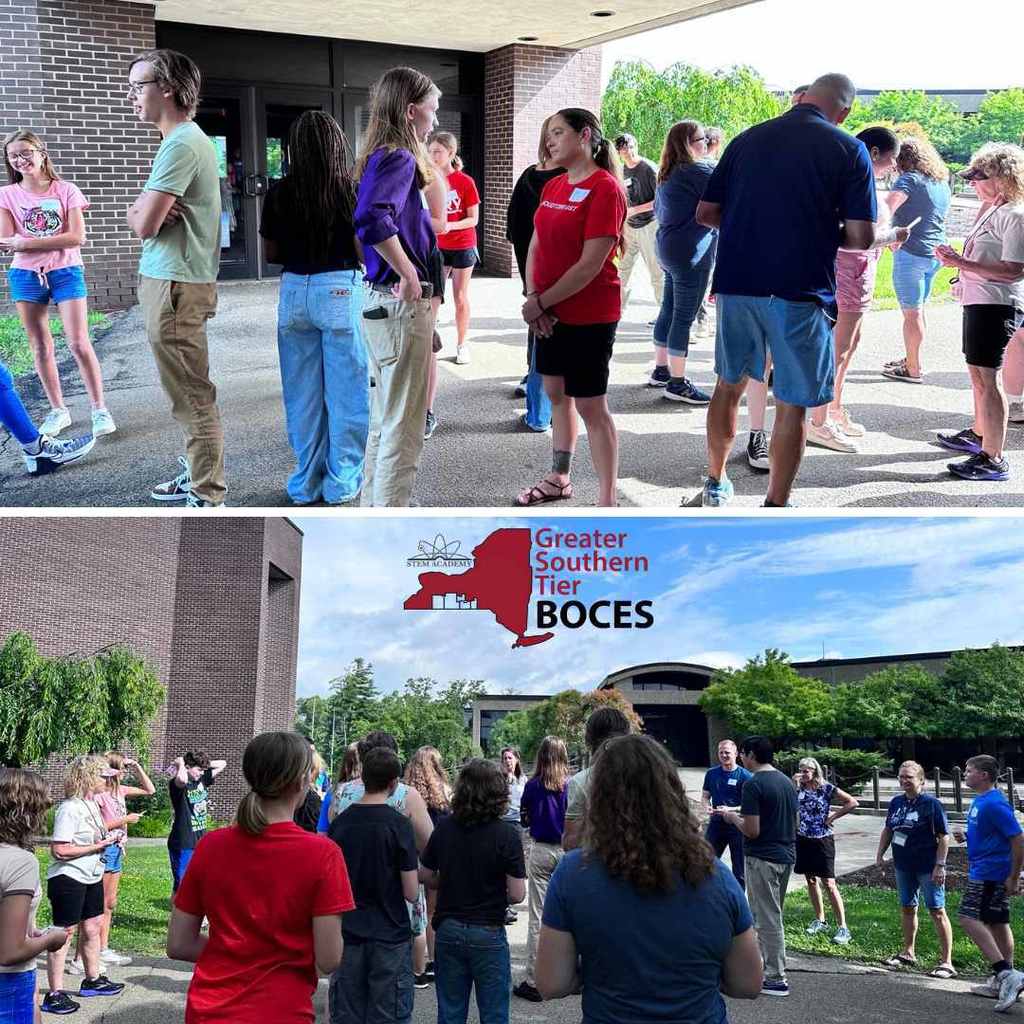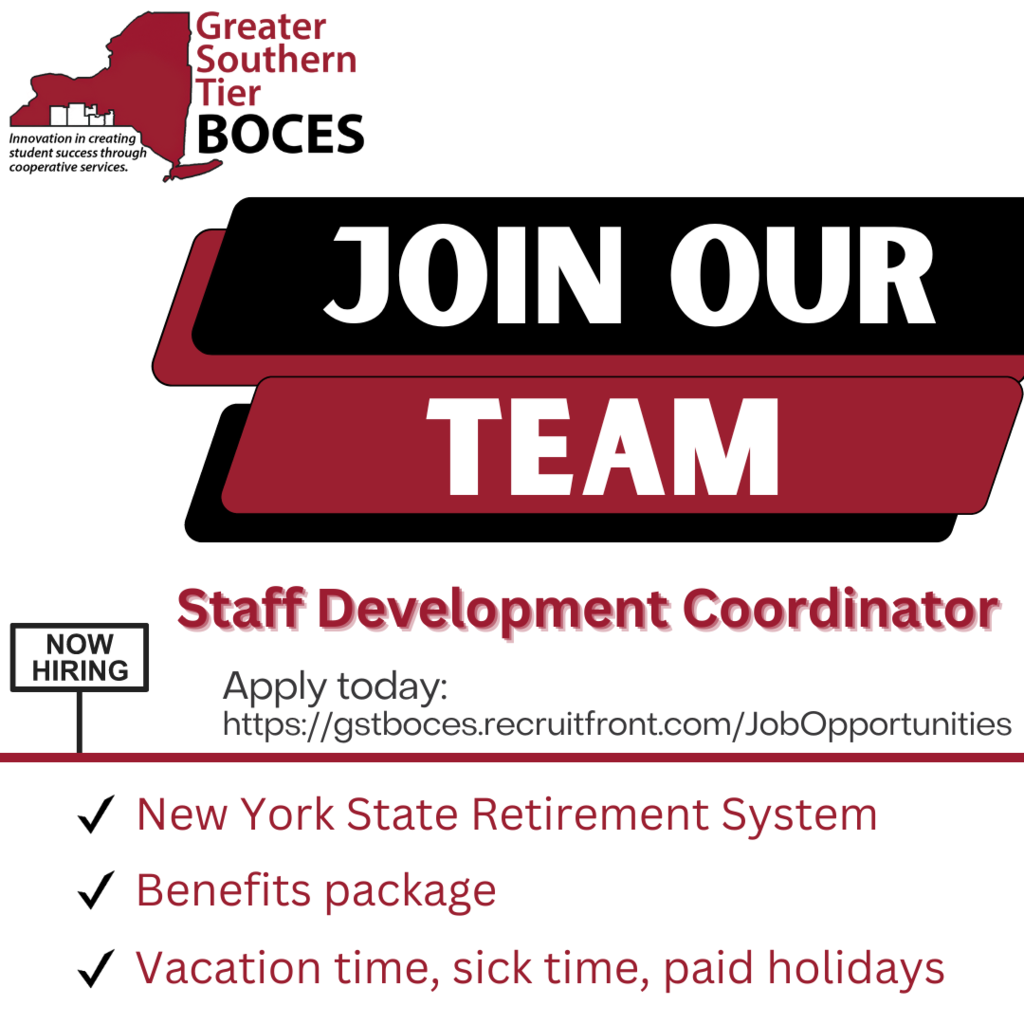 What is "street food" and why is it so popular? Students at Summer of Innovation spend a week exploring current culinary trends surrounding street food and learn how regional and cultural differences affect menu choices. #PROUDTOBEGST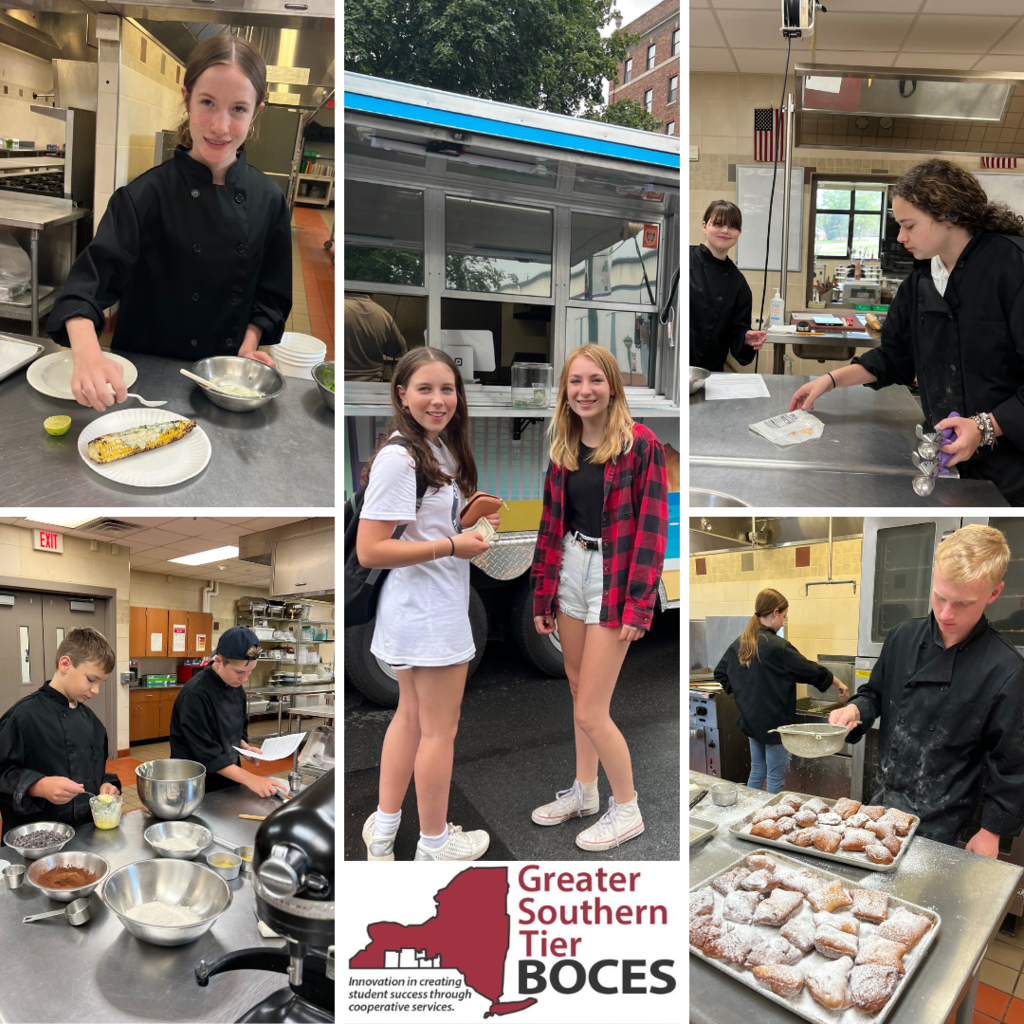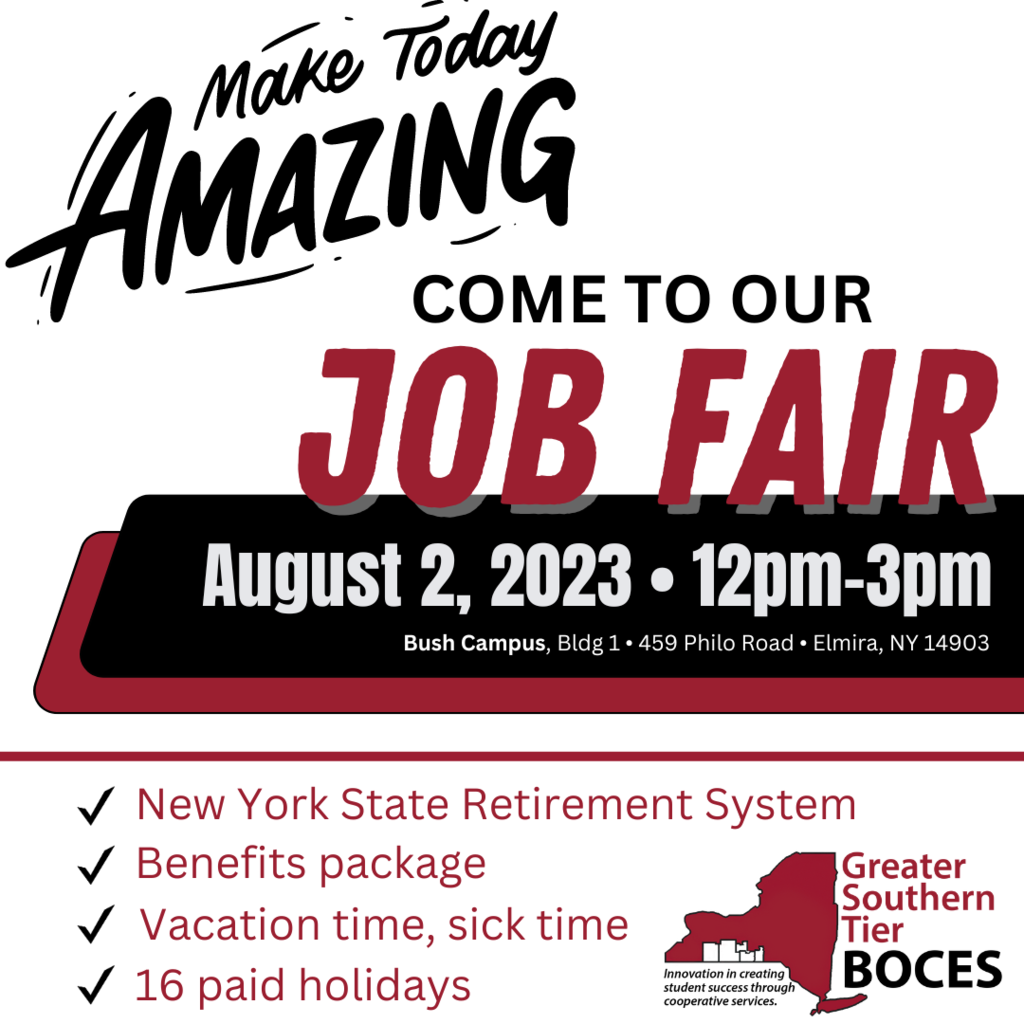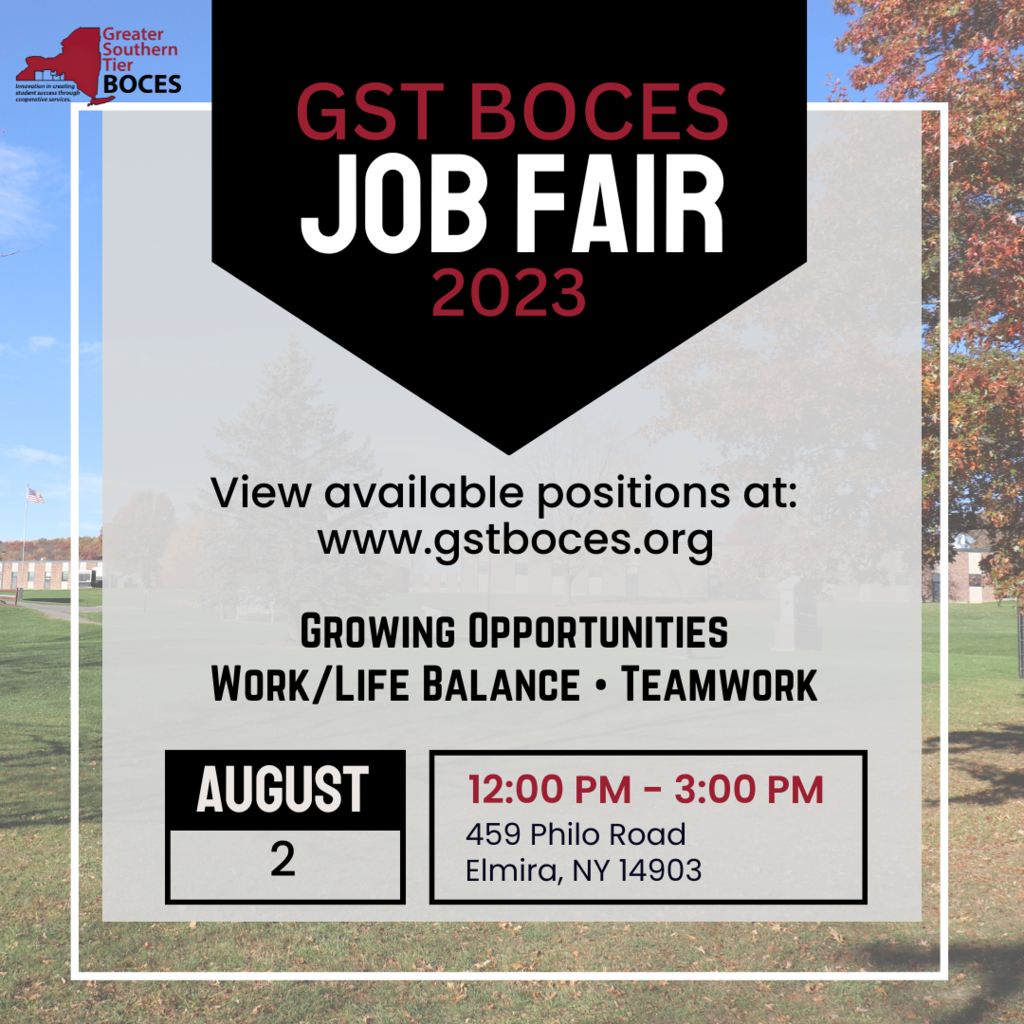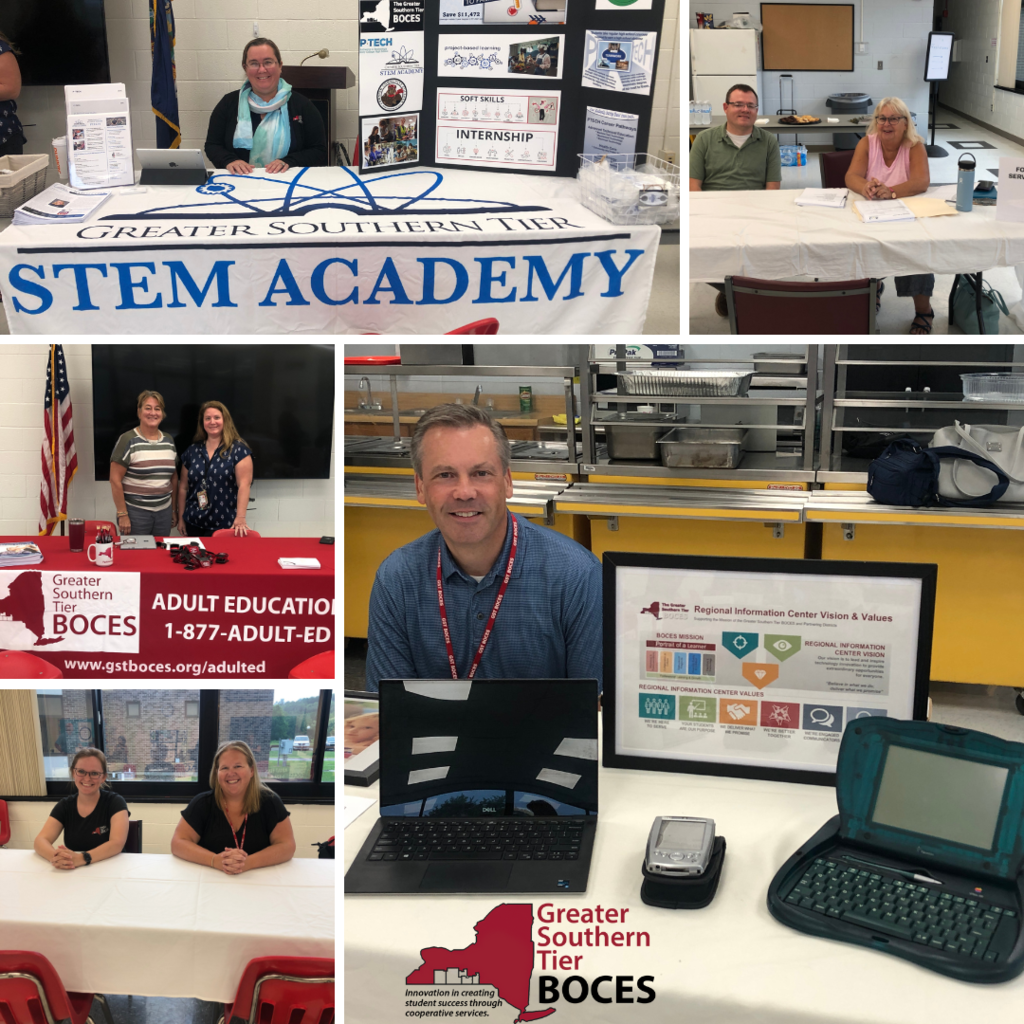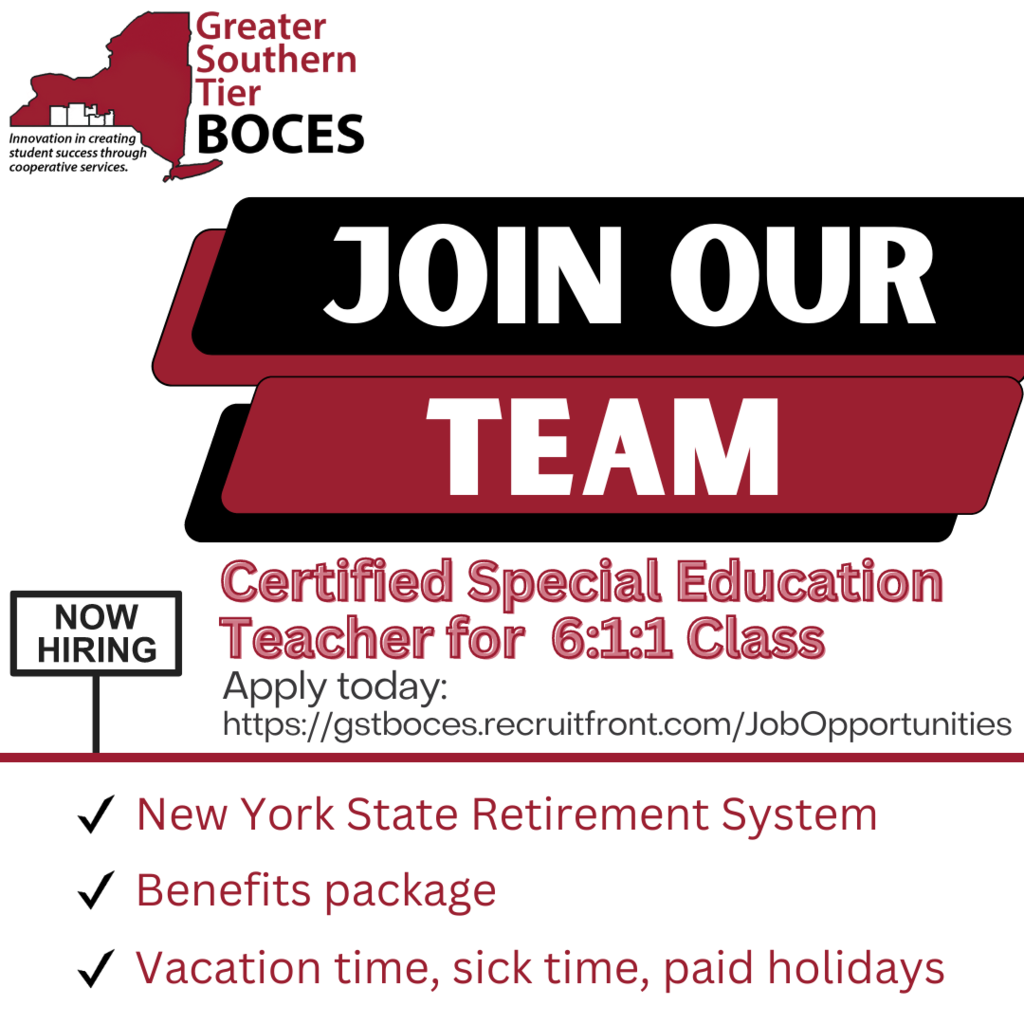 "Songbird Sanctuary" summer camp created a rustic birdhouse, made suet cakes and pinecone treats, and finished with a robin perch. Students learned about songbirds and their habitats, shop safety and how to operate hand and power tools to create their masterpieces. #PROUDTOBEGST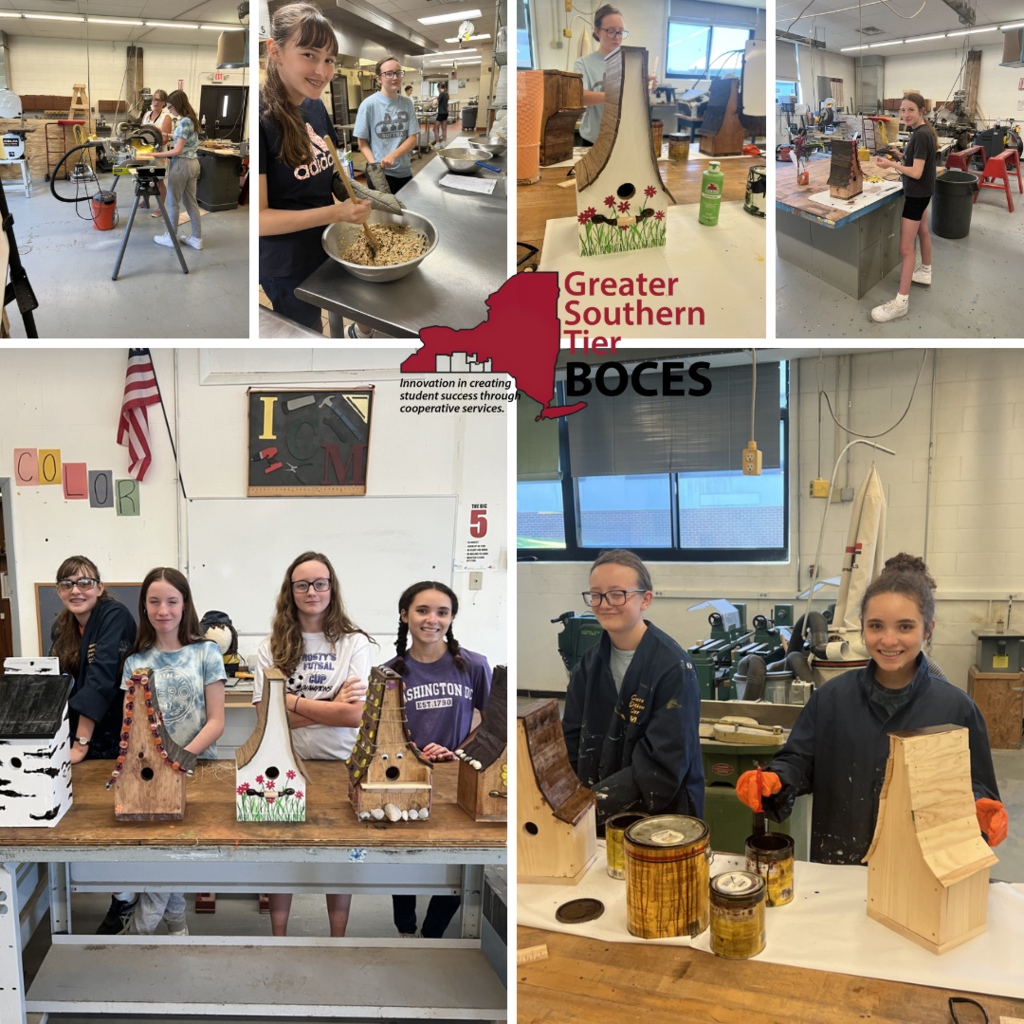 Cosmetology students from Wildwood & Coopers visited The Gathering at Bailey Creek to tour the facility/salon & hear presentations from 5 local vendors last week. Juniors are working toward earning their 1,000 clinical hours by the end of the 2 year program. #PROUDTOBEGST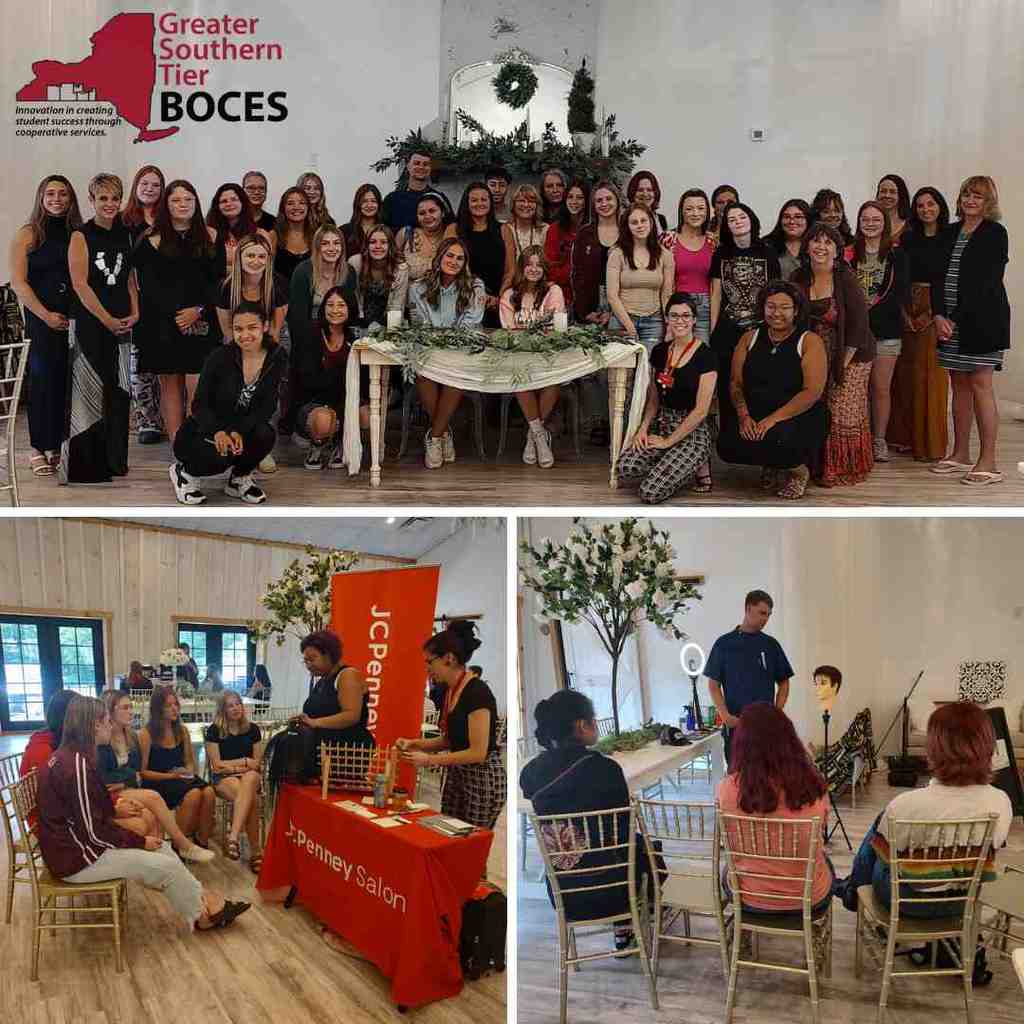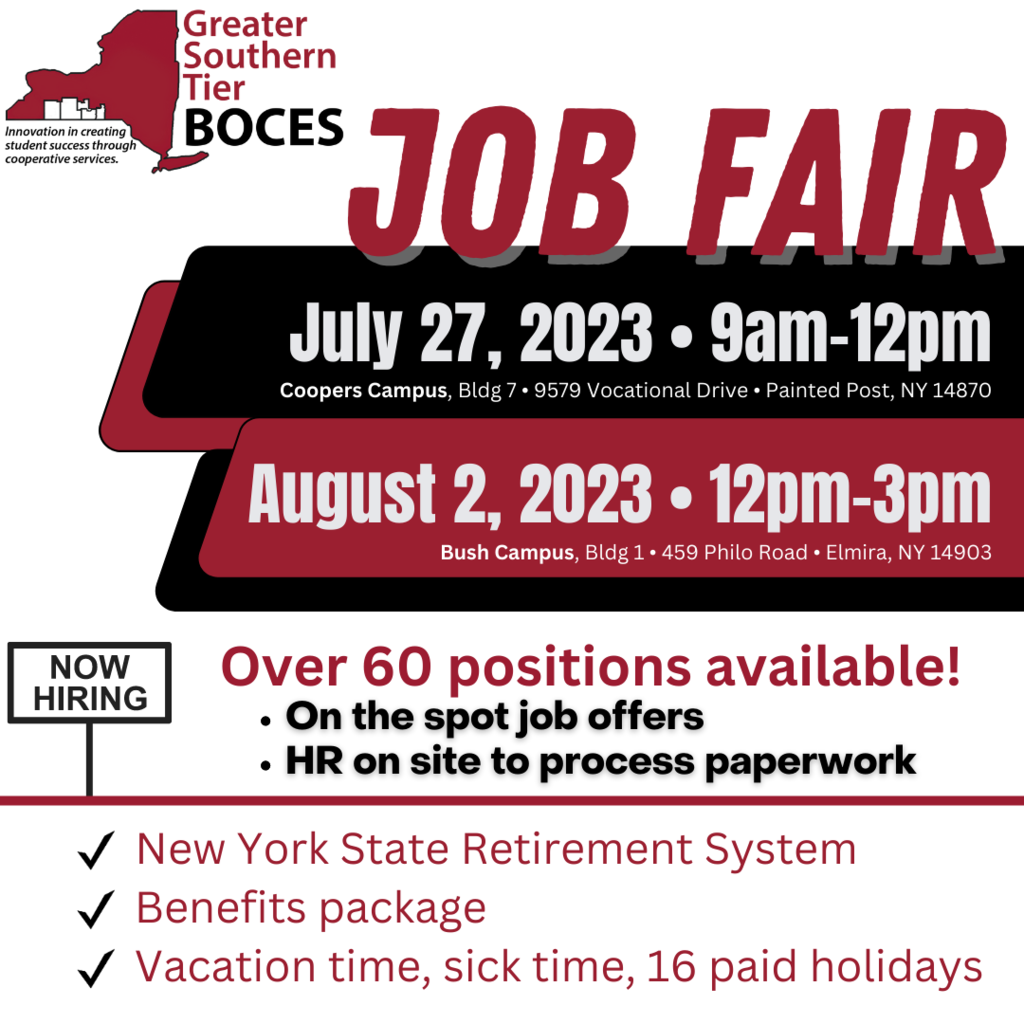 GST BOCES has 3 Certified Early Childhood Teacher vacancies: one 6:1:2 & two 12:1:2 classes. Fun & fast paced, create engaging learning opportunities for preschool students, range of disability types. Apply now.
https://gstboces.recruitfront.com/JobPosting?JID=36686
#PROUDTOBEGST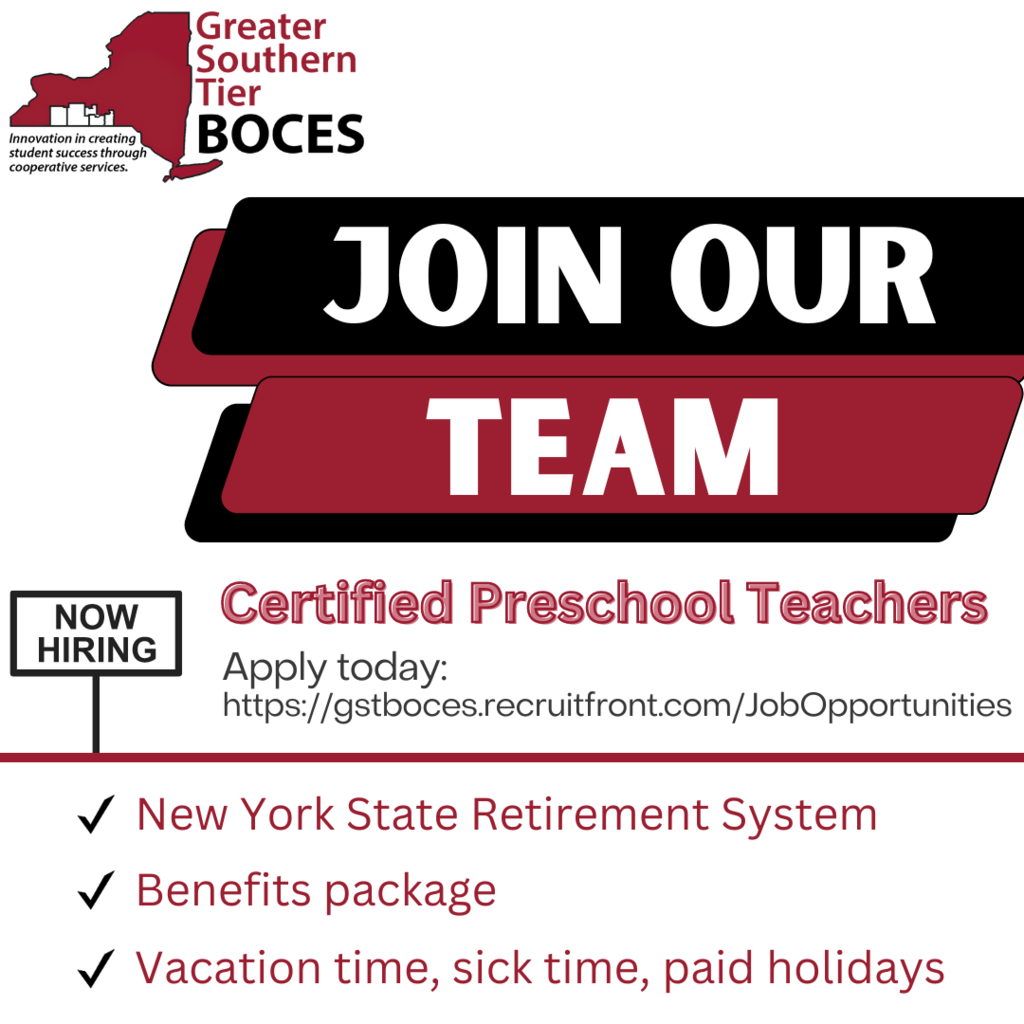 GST BOCES is hiring! Is this opportunity for you? Apply today and come be part of our team! #PROUDTOBEGST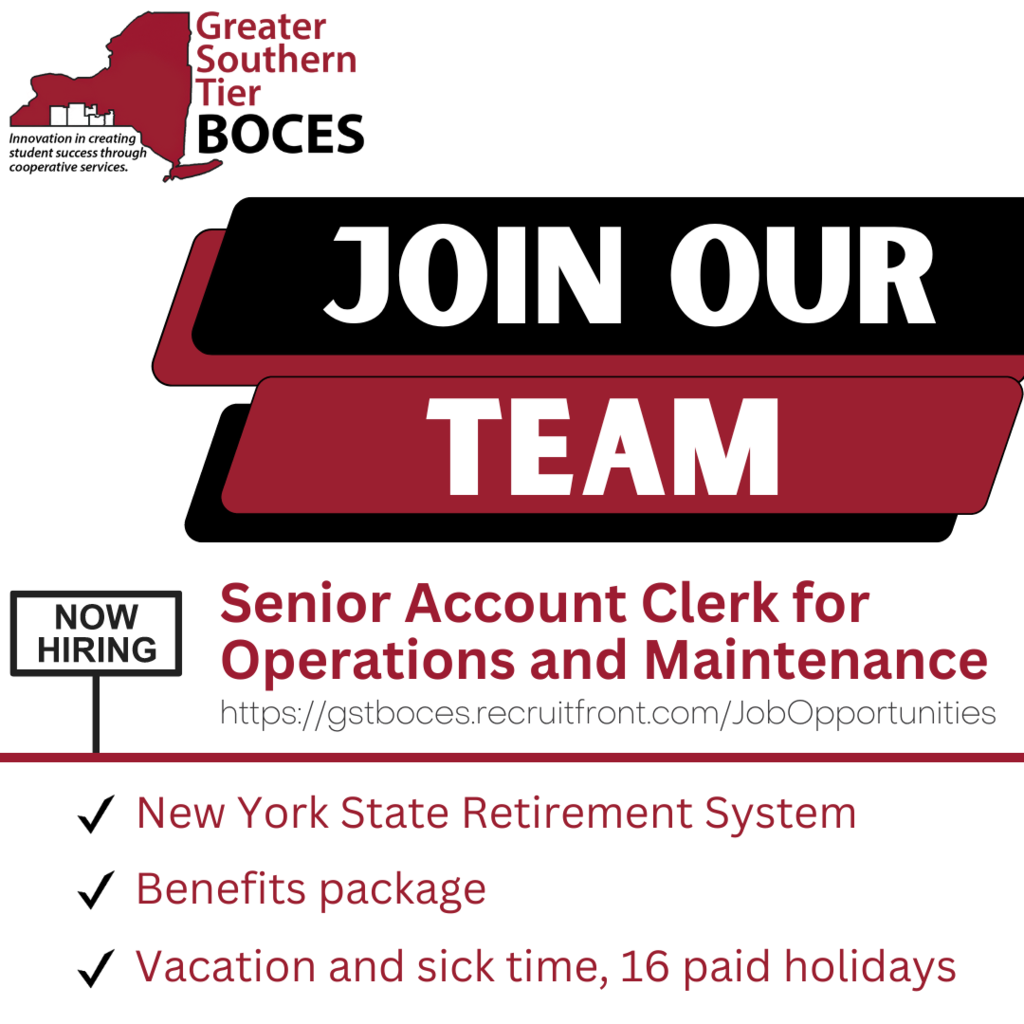 Congratulations to our students that placed in the FCCLA (Family, Career, and Community Leaders of America) National Leadership Conference in Denver, CO 2023. Gold Medal and Second Place Nationally: Harmoney Johnson from Avoca, Focus on Children. Gold Medal and Top 10 Nationally: Jamison Edinger VanAtta from Corning High School, Teach or Train; Natalie Rose from Elmira and Mackenzie Minor from Horseheads, Focus on Children; Silver Medals: Trinity Trojanowski from Odessa and Ava Barber from Watkins, National Programs in Action (Community Service); Maura Heraghty from Thomas Edison, Repurpose and Redesign; Brooke Argetsinger and Payton Ross from Elmira, Event Management. Bronze Medal: Aayla Sheikh from Horseheads, National Programs in Action (Community Service).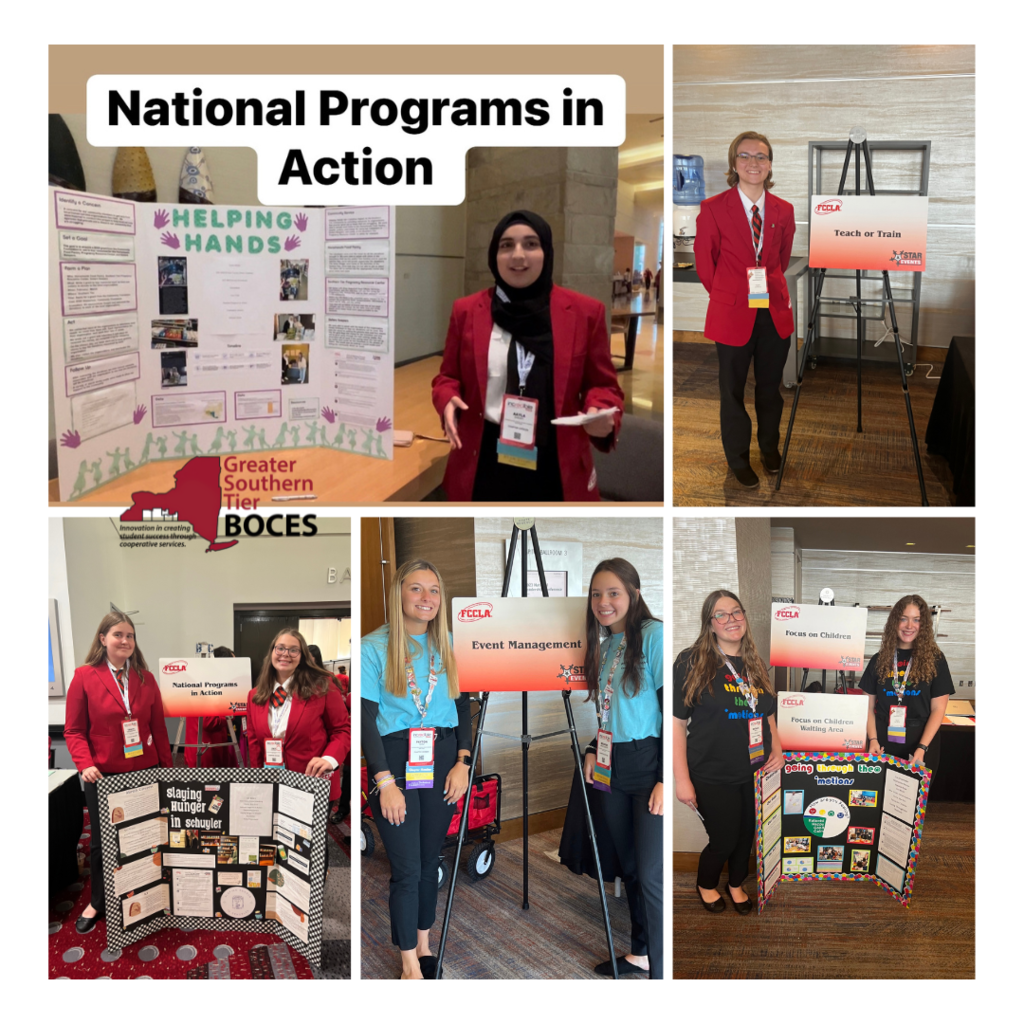 GST BOCES Auto Body Repair and Automotive Technology classes at Coopers Campus worked together to repair a 2019 Honda Pilot donated by GEICO, along with the National Auto Body Council Recycled Rides program. This vehicle was presented to a local deserving Iraq Veteran to provide her with independence and the ability to get to work at the WNY VA, attend college and service dog training. Thank you to the local businesses that contributed to this project: NABC, WNY Heroes, Williams Honda, Empire Auto Parts, Liquidz Auto Body Supply, Dunning Auto Parts (NAPA), Firestone, Dent Ninja, and BFTP. #PROUDTOBEGST